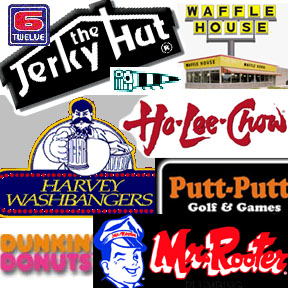 Article Contributed by Sarah Louise Dean
Franchising is growing rapidly – fantastic news for entrepreneurs who fancy becoming the newest members of the franchise club. The industry is now easier to get into, while franchises are easier to run and better at making a profit than ever before.
We outline the dominant trends in modern franchising that have taken it from fast-food staple to a country-wide, buyer-friendly and lucrative business model for a range of sectors.
Variance and specialism 
Franchises used to be the staple of large food brands such as Pizza Hut and Subway. These brands are still expanding but franchising has diversified in terms of sectors. The franchise model can now apply to businesses as different as chimney sweeping and medical services as well as , critically for those who want to keep their costs down, businesses that are run from home – thus opening up opportunities to buyers who were previously overwhelmed by the prospect of working for themselves.
Daniel Crespi, CEO of telecom resales franchise Telcoinabox, has utilised this new approach. By varying his business model to accommodate market needs, his home-based franchises can be "as big as our partners want them to be", allowing franchises to become "a mini BT."
Further, niche businesses which ordinarily would have remained in one geographical area can grow country-wide. These include, for example,  Henry Ashdown's garden furniture franchises, rapidly growing as a result of more Britons holidaying at home or the wealth of online businesses which can be set up with minimal start-up costs and operated with modest overheads.
And no business is too unusual for franchising, with NBC Bird and Pest Solutions now offering falconry pest control opportunities around the country.
Growth speed
The time it takes for an idea to reach the product stage and then for a business to grow from one to multiple outlets is getting faster.
But small-business owners who have hit on an excellent idea can find themselves out of their depth when demand becomes too much. That's where franchising can ease such a burden, because it allows business owners to delegate the running of new business units while retaining ownership of their brand.
Writing on Entrepreneur.com, franchise consultant Mark Siebert outlines the drawbacks of managing expansion centrally: "If you want to expand more quickly and get ahead of a competitive curve, it [opening extra outlets yourself] may not be the best way to expand. Opening company locations takes capital and time – sometimes a lot of both – plus you retain all the risk if a unit doesn't do well. And how will you manage operations that may be far from your home base?"
Handing over the 'Turnkey'
As franchising becomes more sophisticated, franchisors solicit new franchisees by offering a turnkey operation. This industry buzzword means that all ingredients required to run a franchise are included in a package so a buyer can simply 'turn the key' to begin.
Franchise packages often include a few weeks of training at the franchisor's head office, showing franchisees how to run a business and how to operate the specific franchise. Franchisees are frequently provided with an inventory of products and equipment, sometimes premises and always a mapped trading territory. Add in access to the goodwill associated with the business in the form of logos and trademarks and a formerly uninitiated franchisee is quickly ready-to-go.
A turnkey operation is hugely advantageous for budding entrepreneurs wanting to save time and money. Starting a business is initially time-consuming, especially when having to research a product market. And aspects like lease negotiation and how to run from scratch are stressful. For a one-off setup fee and a monthly charge, either fixed or as a percentage of revenues or profit, a turnkey opportunity has few unknown costs or surprises.
Franchisees can feel safe and secure that the franchisor is supporting them, yet be assured that they are in control their own operation.
Female-friendly 
Finally, franchising has long been the domain of the male entrepreneur. In line with women gaining access to company boards, franchisors have created a wealth of 'female-friendly' franchises.
Party-planning franchises such as EventDecor8 and jewellery-selling business Callie's Corner now specifically target female franchisees. And online support group womeninfranchising.co.uk has been set up to facilitate female franchising.
However, if female-specific franchising seems counterintuitive, it's good to know that there are currently more female franchise managers than ever before. Property franchise Living Room Lettings, GoCruise travel services and commercial waste disposal franchise BinCo all employ female directors, illustrating that gender is now irrelevant to franchise success.
About the Author
From complete turnkey operations to women in franchising, Sarah Louise Dean of FranchiseSales.co.uk examines some interesting trends in the franchising sector.